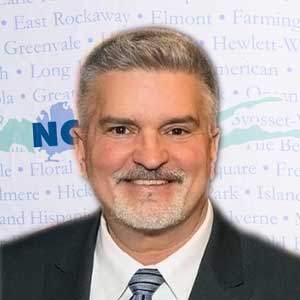 President
Franklin Camarano Jr. – East Meadow
Originally from Franklin Square, Frank lived west of Philadelphia for 14 years after attending Villanova University, where he eventually became an electrician and started his own company, catering to commercial and large residential work.
Thirty-five years ago, Frank's family built their first fitness facility "The Spa" located at Miami Beach's Fontainebleau Hilton Hotel. During that time, they also operated the health club and golf course at the "North Shore Towers" in Lake Success. In 1994, Frank moved back to Long Island…when his family built the original "North Shore Fitness" located in Great Neck.
In 2001 Frank had an opportunity to get back into construction, becoming the supervisor for a large union carpentry company, doing the entire interior of a new residential building in Tribeca, just a few blocks north of the World Trade Center. The experience of Sept 11th took a toll on all, so Frank chose to re-concentrate his efforts back on Long Island after the Tribeca project completed in Dec. of the same year. His family started the planning of East Meadow's very own North Shore Fitness, which Frank of course built, opening in early 2003. They became a World Gym franchise from 2014 thru May of 2020, and then Evolve Fitness thru the end of 2021.
Another construction opportunity arose back in 2012 where, while running the gym full time he also was the Field Supervisor for Maxtec, a union rebar company. Their scope covered 4 major sites simultaneously (for 4 different project management companies) …the Belt Parkway System roadway/overpass/bridges project, the Staten Island Ferry Terminal, the Grand Central Pkwy roadway/overpass project at LaGuardia Airport and the Alexander Hamilton Bridge rehabilitation project (over the Harlem River joining the Bronx and Manhattan). The AHB project was the second largest single contract construction project ever undertaken by NYSDOT. During this time Frank covered all these projects every day and ran the gym at night and on the weekends. At its peak, Maxtec employed 110 union workers, which Frank was responsible for, operating across all the projects.
In East Meadow, Frank has been a member of the East Meadow Chamber of Commerce since 2002, and in 2015 started a two-year term as a board member. Within a year was presented with the "Outstanding Board Member of the Year" award and was asked to serve as Vice President the following year in 2016. Frank was President from 2017-2018, the only President at that time to have served two consecutive terms in 67 years, was Chairman of the Board for another two years, and remains a member of the board as a Past President. As for the East Meadow Kiwanis, he has been a member for over 17 years, and has served on their Board of Directors. In 2019 he was honored to be the East Meadow Herald's "Person of the Year"!
Outside of East Meadow, Frank is the Vice President of the Nassau Parks Conservancy, which promotes activities at and around Nassau County owned parks. The Conservancy is the organization that operates, among other things, the Long Island Marathon! Even though he has worked with them on many projects over the years, as of 2021, he is proud to be one of Vision Long Island's newest board members.
As for the Nassau Council, he has been an active participant since he started as VP of the East Meadow Chamber in 2016 and served on the Breakfast Committee since. He started as a Director on the Board November of 2018, ran the annual 2019 Presidents Roundtable in April, by June of that same year became 1st Vice President, and as of this November 2021 proudly serves as President.
1st Vice President
Margo K. Cargill – Uniondale
Margo K. Cargill is founder and CEO of Titanium Linx Consulting, Inc. a diversified consulting firm providing services in the management of corporate, institutional, prime contractor and government projects. With over 22 years in senior project management, marketing research, and strategic communications Ms. Cargill brings the tactical skills necessary to implement multi-faceted organizational plans. Her expertise is in the areas of business and economic development through research analysis, marketing and communications, public relations, government affairs, procurement, and regulatory compliance.
Ms. Cargill's background is as a corporate manager overseeing operations of post-mergers and acquisitions at Fortune 500 companies and startups. This delivers insight into critical approaches of not only how to launch but administer sustainable projects and partnerships while controlling information, maintaining interfaces and managing crises.
"Titanium Linx. ™ is the success guarantee of any public, private or public-private partnership (P3) venture. Our commitment is to the integrity of every project and that each engineered is to the highest standards of industry." Titanium Linx Consulting, Inc. is a federally certified WOSB and New York State, New York City, Nassau/Suffolk County, and Port Authority NY/NJ certified MWBE and DBE.
Ms. Cargill is currently president of the Uniondale Chamber of Commerce and Chairman of the Advisory Board of the Uniondale Community Land Trust. She is the U.S. Small Business Administration Minority Business Champion of the NY District, the recipient of the 2018 Power Women in Business and recently named Engineering News Record Top Young Professional.
2nd Vice President
Lois Howes – Freeport
Lois Howes has been a Travel Advisor for over 30 years, currently with Superior Travel Consultants as a home based agent. She is the past president of the Long Island Chapter of the American Society of Travel Advisors (ASTA) and a past member of the National Board. She is now serving as the N.E. Regional Director supervising 17 local chapters and helping them succeed. She became a travel advisor due to her love of travel when her travel agent suggested that she would be great doing something she loves. Lois has traveled the world from Korea and China, to Kenya and South Africa, Turkey and most of Europe and Peru !! Put her on a plane or ship and she is in her happy place. She takes a group on tour every year, this year it was to Iceland and who knows where our next adventure will be . Lois is the mother to two wonderful daughters. They and her grandson all have the love of travel and adventure and are often part of the traveling groups.
Lois is the past president of the Freeport Chamber of Commerce and is currently president of Friends of Freeport, a 501C3 organization formed after Superstorm Sandy that has been instrumental in the rebuilding of over 400 homes and is still busy on more.
Always active in the Arts, and a former fashion illustrator and designer, she is now the chairman of the board of the LI Arts Council at Freeport.
She is always involved in many community organizations including the Nassau Council representing the Freeport Chamber for many years, now serving as the 2nd Vice President.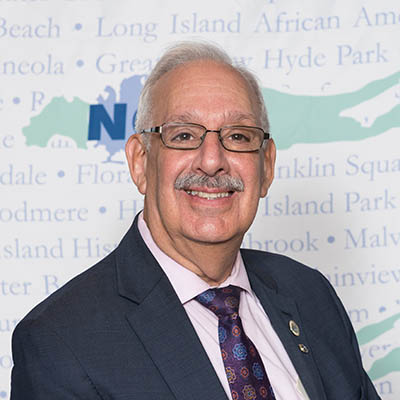 Treasurer
Joel Harris – Mineola
Joel has been an event photographer for 44 years and also specializes in social media consulting. An accountant by education, Joel was a Wall Street Banker with a major financial institution. He was a pension auditor for their newly formed Worldwide Global Account Division and ultimately ran their 401(K) plans instituting multiple cost saving measures. After leaving the corporate business world, he went to a private Long Island pension firm. Joel retired from finance and became completely devoted to the world of philanthropy and photography, he did this to have his pictures tell a story of what was transpiring during those events. From the Leukemia & Lymphoma Society he started to take pictures for other foundations including the Ronald McDonald house, Cystic Fibrosis, TJ for Kids and The New York Cancer Society, to name a few. Joel joined the Mineola Chamber of Commerce 2012 where he immediately jumped into help with local events as well as photographing all the work. Joel was named Businessperson of the Year in 2017 and was sworn in as president of the Mineola Chamber of Commerce the following year. He is a past Lt. Governor of the Long Island North Division of Kiwanis, a global philanthropic agency and at the same time, appointed to the Public Relations/Branding coordinator position.
Secretary
Lisa DelliPizzi – Franklin Square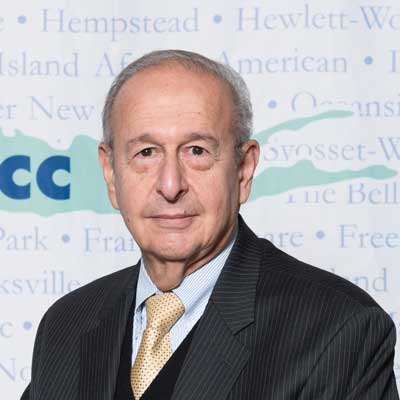 Immediate Past President
Dennis Grossman – Great Neck
President and CEO of DMI Business Consulting Group (Since 1981). Executive management & Business turnaround specialists. Successfully restructured diverse Corporations & Businesses, built several housing developments and commercial projects.  Founder & Chief Executive Precious Metals Processing, Mining & Trading Company, Citicorp Executive for Automation Research and Planning, EDC NY Project leader to restructure social services and jobs programs for Dept. of Social Services (Economic Development Corp NYC) Specialties: Creative problem solving, New and Innovative approaches to a broad range of business & Government situations with proactive & highly positive people skills. NCCC–Executive Board member at Large. President Great Neck Chamber of Commerce, Chairman of Great Neck Zoning Board of Appeals, Rotary Board member, Member Great Neck Business Circle.
Legislative Chairperson
Francesca Carlow – Plainview/Old Bethpage

Francesca Carlow with her husband Bruce owned and operated TRIO Hardware in Plainview together for over 40 years. The Kirschner's purchased TRIO Hardware and embody the new generation of retailers on Long Island. After marrying into "hardware", Francesca became active with the Plainview-Old Bethpage Chamber of Commerce and other community-based organizations. While president of the Plainview-Old Bethpage Chamber, she became involved with the Nassau Council of Chambers of Commerce and the Nassau Council president from 2016-2019. She brought a strong unified voice and honest representation for small business concerns impacting the Nassau County chambers collective membership. As a liaison with elected officials, Francesca worked to keep them accountable and aware of small business needs. Rising school and property tax burdens, and the need for affordability to keep our golden families and the next generation of entrepreneurs here on Long Island were always a priority. Francesca strongly believes in Shopping Locally and that E-commerce has changed the shopping dynamics and threatens many Long Island businesses. As a persistent advocate for passage of the New York State Bill # 1509 Francesca wanted to ensure sales tax be collected by internet Marketplace providers and level the playing field. She believes that money spent on Long Island stays local and rejuvenates our community and local economy Francesca has traveled extensively and had many interesting chapters in her life. A new one is on the horizon with her first novel currently being written. The "hardware of politics" subject holds some home-grown surprises and publication is set for 2021. With her whole heart Francesca will always promote, support and cheer for small businesses will always remain Long Island's biggest "SHOP LOCAL" Cheerleader!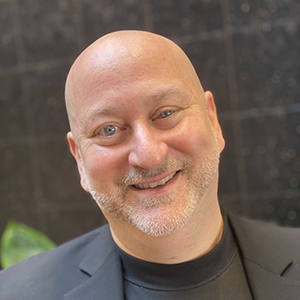 Director
Jerry Elfassy – Westbury/Carle Place
Jerry Elfassy founded Progressive Consulting in 1989 and quickly established himself as a dynamic leader and Progressive into New York City's premier IT Consulting Firm.
Today, Progressive Consulting is located in Westbury NY and services clients throughout the country. Jerry is our Chief Strategy Officer, Trusted Technical Advisor, manages sales, business development and mentor's technicians and resources that he collaborates with.
Progressive Consulting is also home to Ideas Technology, a unique business incubator and collaborative workplace. Utilizing his technical aptitude and keen business sense, Jerry helps local technology and creative entrepreneurs define and reach their dreams.
Jerry is an avid and active networker. He is Founder and President of both Long Island Referral Network and Business Resource Partners and member of Elite Referral Group and the Aspire Networking Group.
Jerry loves to give back to the community whenever he can, donates new and used computers to those in need and sits on the Board of the Maryjayne Casillo Foundation for Cancer Research and Awareness.
Jerry is President of the Westbury Carle Place Chamber of Commerce and a Director on the Board of the Nassau Council of Chambers of Commerce.
Prior to founding Progressive Consulting, Jerry worked as the Lead Instructor of a Cobol, Basic and RPG programming course at the New York School of Computer Technology, a Help Desk Analyst for Fred the Furrier, the Fur Vault, and a Project Manager for Paragon Business Systems in Ventura CA.
Jerry attended Queens College and New York Institute of Technology and resides in Long Island with his wife Allison and four children, Daniel, Jamie, Logan and Lexi.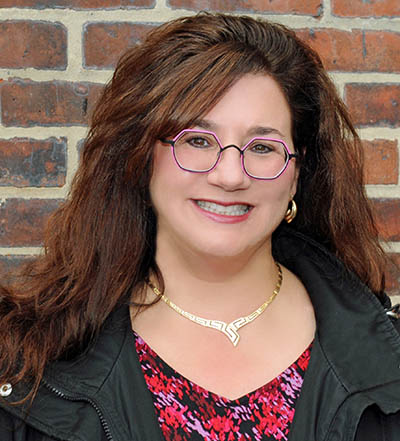 Director
Jeanette Frisina – New Hyde Park
Jeanette Frisina is the owner and operator of JF Advertising Inc. and Market Place Publications which is celebrating 30 years in business.
Her specialty is focusing on marketing for small and medium sized businesses. The weekly advertising paper, Market Place is delivered direct to the homes in central and western Nassau County as well as offering coverage to all of Long Island through a network of free papers. Market Place also has a digital version that gets emailed to subscribers as well as online placements.
Bringing buyers and sellers together is what Market Place does best.
Jeanette's expertise and experience is in helping businesses develop and increase their business through creative and affordable advertising campaigns.
Other advertising services offered are:
Targeted Email Marketing both to the community or B to B marketing, flyer, menu and post card delivery, door hanger placements, customized artwork and more.
Jeanette is the Past President of the Greater New Hyde Park Chamber of Commerce and continues to serve actively on the board.
She is the Co-Chair of the Marketing Committee and on the Membership Committee for the chamber as well as organizing ribbon cuttings for new businesses.
The New Hyde Park Chamber had awarded Jeanette Businessperson of the Year Award and she is also a top recruiter for their membership.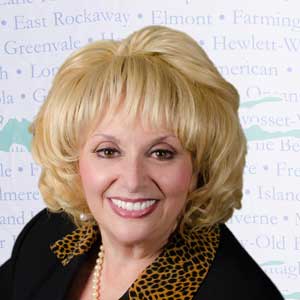 Director
Julie Marchesella – Elmont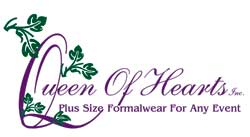 Julie Marchesella is currently President of the Elmont Chamber of Commerce and Past President and Chair of the Legislative Committee of the NCCC. She has held the positions of First and Second Vice President as well as Treasurer over a thirty-year association with the organization. A Past President of the Merrick Chamber of Commerce for nine years, she is the owner of Queen of Hearts Inc. a full-figured formalwear boutique in its thirty-first year. Her customer base visits from a tri-state area as well as internationally. She was the coordinator of the Merrick Fall Festival from 1995 through 2004 and is a member of the committee today. She is the co-originator of the Spring Kid Fest which established their scholarship fund for learning challenged students. Ms. Marchesella was Treasurer of the Elmont Coalition for Sustainable Development, working on the revitalization project along the Hempstead Tpke. corridor now the UBS Arena and home of the New York Islanders and Belmont Park. She is a graduate of the Willsey Institute of Art and Interior Design and studied Fashion Buying and Merchandising at Nassau Community College. Her diversified business background includes real estate management, gas stations, party rentals/planning, import/export, and various forms of retail/service businesses.
Director
Cathy McGrory-Powell – Wantagh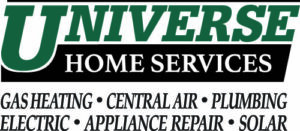 Cathy McGrory Powell is currently the Wantagh Chamber of Commerce President. Cathy has held this position since 2019. AS Chamber President, Cathy and the Board have had many success in the Wantagh Community. They held the first ever in Wantagh, St. Patrick's Day Parade in 2019. Attendance was marked at 50,000 spectators and was the largest St. Patrick's Day Parade in Nassau County that year.
Cathy and her husband Bill, are the owners of the family-owned and operated business, Universe Home Services. Bill and Cathy have been the owners since 1998, when they purchased Universe Appliance Repairs, from Bill and Carla Powell. Since then, Cathy and Bill have grown the business from 15 employees and 5 vehicles to 100 employees and 60 service vehicles. During their years of operation, Universe has added HVAC service, a full service plumbing department as well as a full service electrical department. Universe is now in its 67th year of business and is still growing. Universe has received many awards and recognitions in the business and philanthropy genres. Such awards include PSEG Top Ductless Installer on LI, Angie's List Service Award Since 2008, KeySpan Top Contractor, Family Business of LI Award, John Theissen Children's Foundation Award, and many more. Universe is very involved with giving back to the community and supports many charitable organizations.
Cathy McGrory Powell graduated from SUNY Oneonta with a BS in Political Science and Social Science Education. Cathy taught Social Studies at Memorial Jr, HS in Valley Stream from 1988-1995. During that time, Cathy received her Master's Degree in Counseling, from L.I.U Post. After seven years of teaching, Cathy chose to leave teaching and focus on raising her children while helping to run the family business. During this time, Cathy became a member of and then Chairperson of the Long Island Planning Council Inc., civic organization. The Planning Council implemented many beneficial programs, such as the Jones Beach Bike Path, STAR Program, and Earth Day festivities. As Chairperson, Cathy created the September 11th Memorial Heroes' Walk in Wantagh, in conjunction with the Town of Hempstead.
Cathy has had the honor of receiving many awards and acknowledgments. Cathy was given the title of Teacher of the Year from the Memorial Jr. HS Administration. Was nominated for Disney's Teacher of the Year, by her students. Cathy received Citations and Certificates of Recognition from Nassau County and The Town of Hempstead. Cathy was honored and acknowledged by the Miss Wantagh Organization as a recipient of the Women of Wantagh Award. In March of 2019, Cathy was given the Town of Hempstead Women's History Month, Pathfinder Award for her humanitarian work. That same year, she had the privilege of being named Person of the Year,, by the LI Herald. Cathy has held fundraisers for and is a major supporter of The John Theissen Children's Foundation and Ruffhouse Rescue,
Director
Donald Patane – Levittown
Donald Patane, CFS is a financial adviser and one of the founders of Main Street Financial Group. He is a long- time resident of Levittown and is a Past President of Levittown Chamber of Commerce and currently remains on their Board. He was selected as the Levittown Chamber's NCCC Business Person of the year for 2015. He has offices in Levittown and Kings Park. He generally meets clients at their home or place of business or any other location convenient for them. He refers to himself as a "Financial Doctor" who makes house calls. His goal is to help make his clients financially secure through each phase of their lives. By emphasizing his clients' personal goals, objectives and risk tolerances as the driving forces behind his financial strategies, he helps them achieve a level of comfort regardless of the economic and financial conditions. He is a member of the Levittown Kiwanis Club, Levittown Lions Club and Levittown Community Council. He is also an Ex Navy Lieutenant and is a member of American Legion Post 1711. In addition, he also belongs to several groups that help seniors, namely, the Senior Umbrella Networks of Nassau, Suffolk and Queens and The Gerontology Professionals of New York ( for which he serves on their Board as Treasurer) …thus he can also help clients if they have senior related concerns.
Director
Patricia Schneider – Great Neck
Director
Gary Slavin – Massapequa
Director
Jim Spohrer – Bellmore
Director
Stephen Wangel – Lynbrook
After managing large kitchen design showrooms, Stephen started The Kitchen Loft, a kitchen design firm in 2007 with the ideology that these types of home improvement projects require an extraordinary amount of communication with the client. The business profile allows for a high level of client interaction, and turn-on-a-dime responsiveness. The customer service oriented model means that the business has a high rate of customer and contractor referrals.
Stephen is the immediate past-president of the Lynbrook Chamber of Commerce, where he has been an active board member since 2001. He is a past Vice-President of the National Kitchen and Bath Association. He is the recipient of the NKBA David Singer Memorial Award, and two time winner of NARI's Contractor of the Year award. Stephen continues to serve on the Lynbrook Chamber of Commerce board, is treasurer of Lynbrook Kiwanis. Stephen resides in Lynbrook.
Director
Belinda Watkins – Hempstead
At Large
Lionel Chitty – Hicksville
President at Hicksville Chamber of Commerce Mail Automation Specialist Brothers II Business Machines of L.I., Inc. Providers of mailing systems, folders, folder-inserters, addressing solutions, copiers, faxes, duplicators and general office automation and forms handling solutions.
Of Council
Mathew Zangwill
Matthew Zangwill is an attorney with Rivkin Radler.  Matthew's practice centers on real estate and business transactions, including acquisitions, sales, financings, leasing, tax-deferred exchanges, commission agreements and construction lending.  Matthew is also experienced at representing not-for-profit and religious institutions, assisting clients with government subsidized financings and inducements and all the while remaining active as counsel for purchasers and sellers of single-family homes and apartments. Matthew is a member of the Board of Directors of two Long Island based non-profit organizations that serve children and young adults with language and autism spectrum disorders. Matthew has been recognized by Super Lawyers and the Long Island Business News and serves as a contributor to the Ask Real Estate section of the New York Times, which assists readers by answering their real estate inquires.
Dennis Grossman
Francesca Carlow
Julie Marchesella
E. Christopher Murray
Richard M. Bivone
David McDonough
Gary A. Hudes
Daniel Lehner *
Roy Smithheimer
Sylvia F. Chertow *
Martin Halkin *
Jerome Leahy *
Armond D'Amato, Sr. *

* Deceased
JOIN THE NCCC TODAY!
Or Renew Your Membership